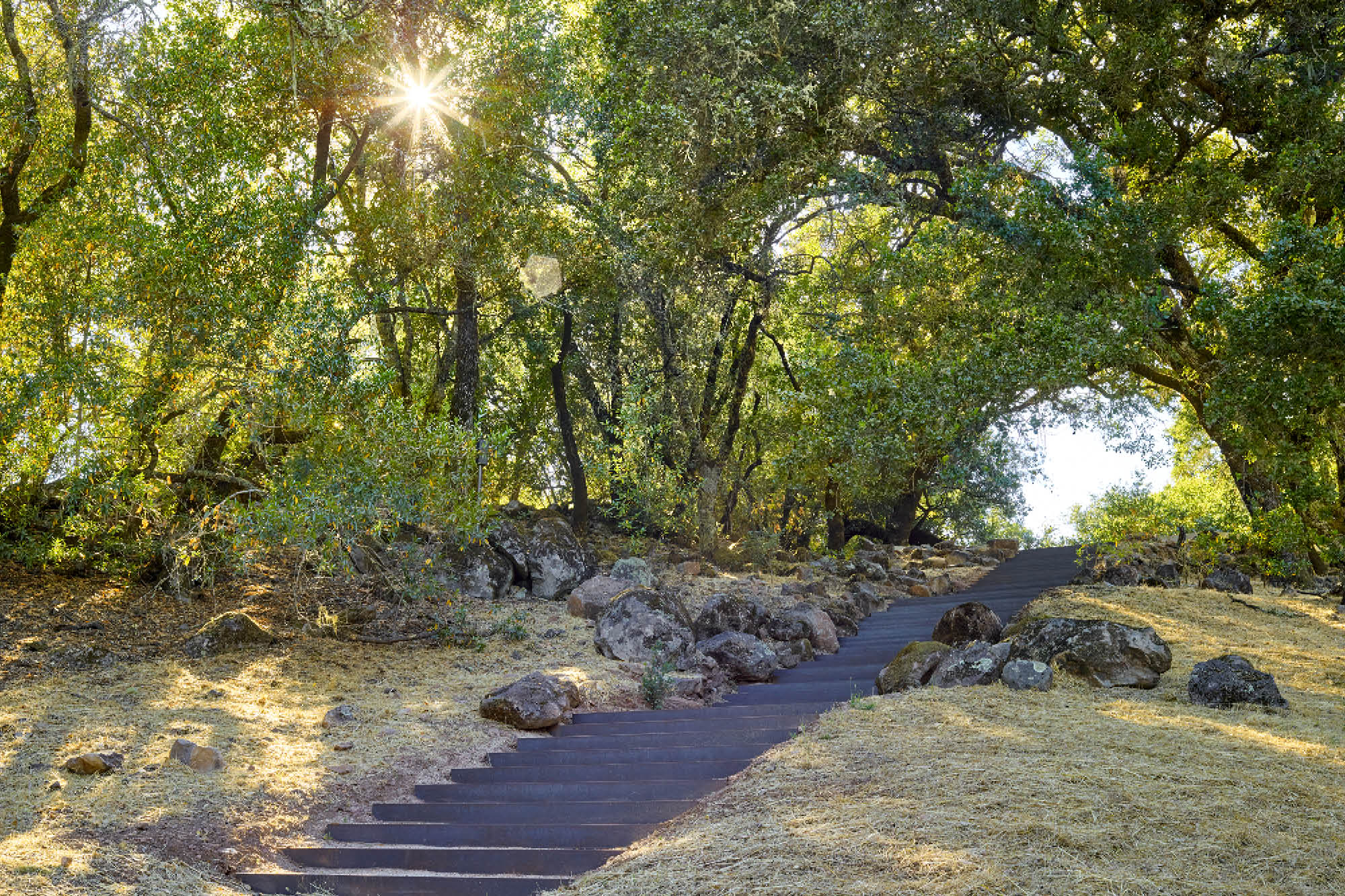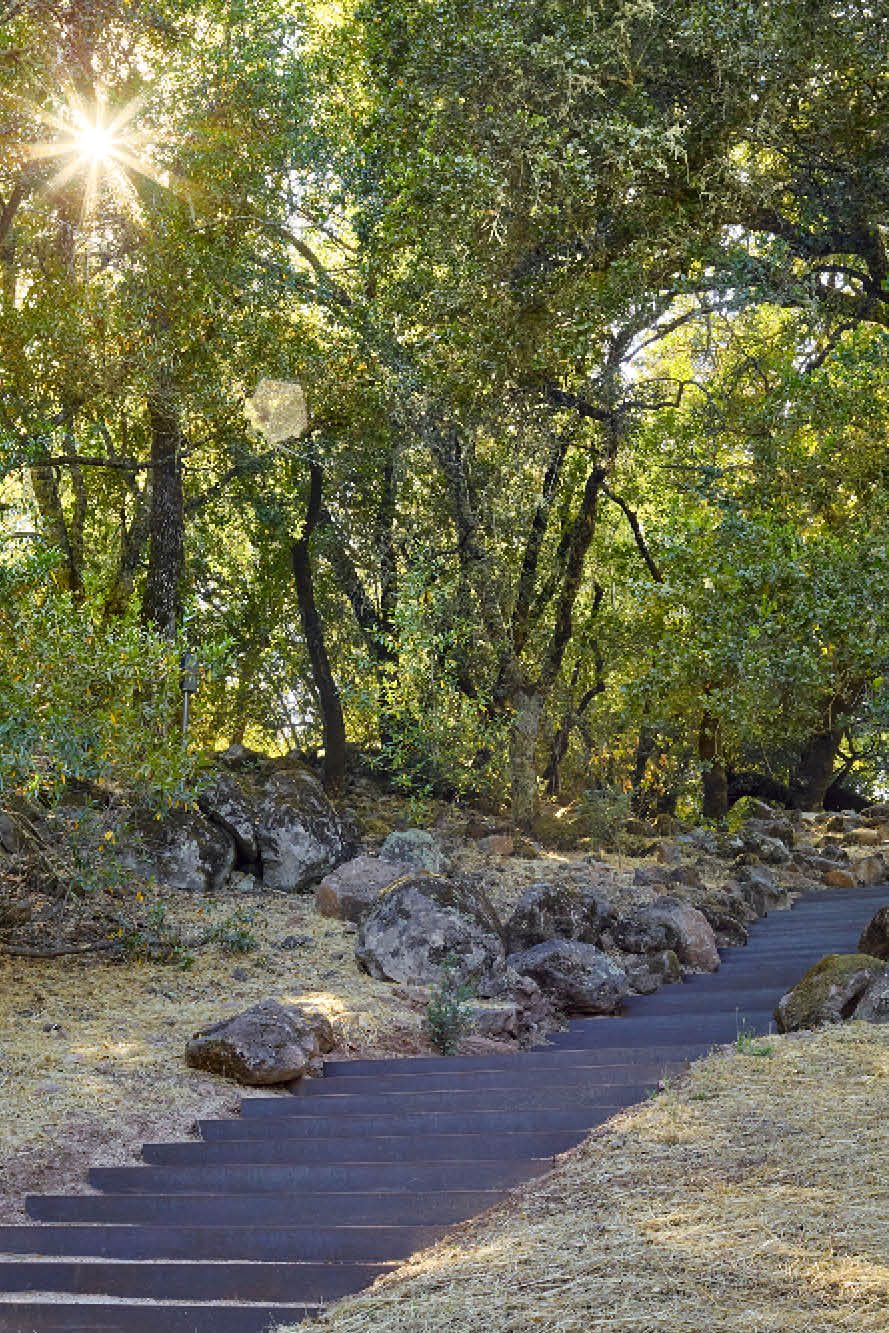 Art in the landscape
Oliver Ranch
Oliver Ranch is a former sheep ranch that now serves as a private reserve for site-specific work by artists such as Richard Serra, Bruce Nauman and Martin Puryear. The landscape is intentionally quiet to allow the sculptures to be integrated into the oak woodland.
A stairway composed of a series of parallel cor-ten risers set into the earth connects to an artist in residence studio, a solution both subtle enough to compliment the building but strong enough to stand as a sculptural element in the landscape.
Planting design aims to blur the boundary between the native oak woodland and the developed areas around the main house.