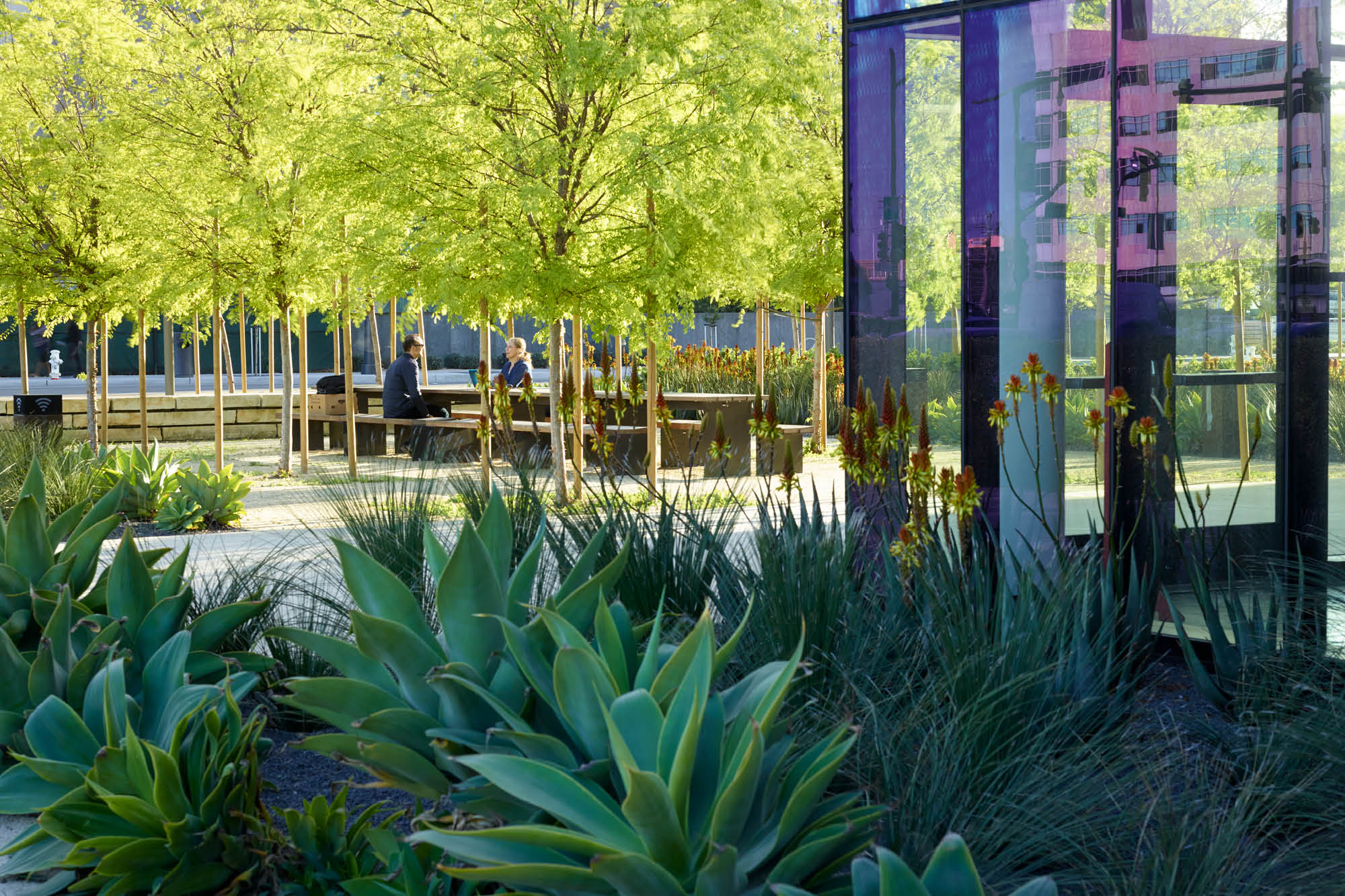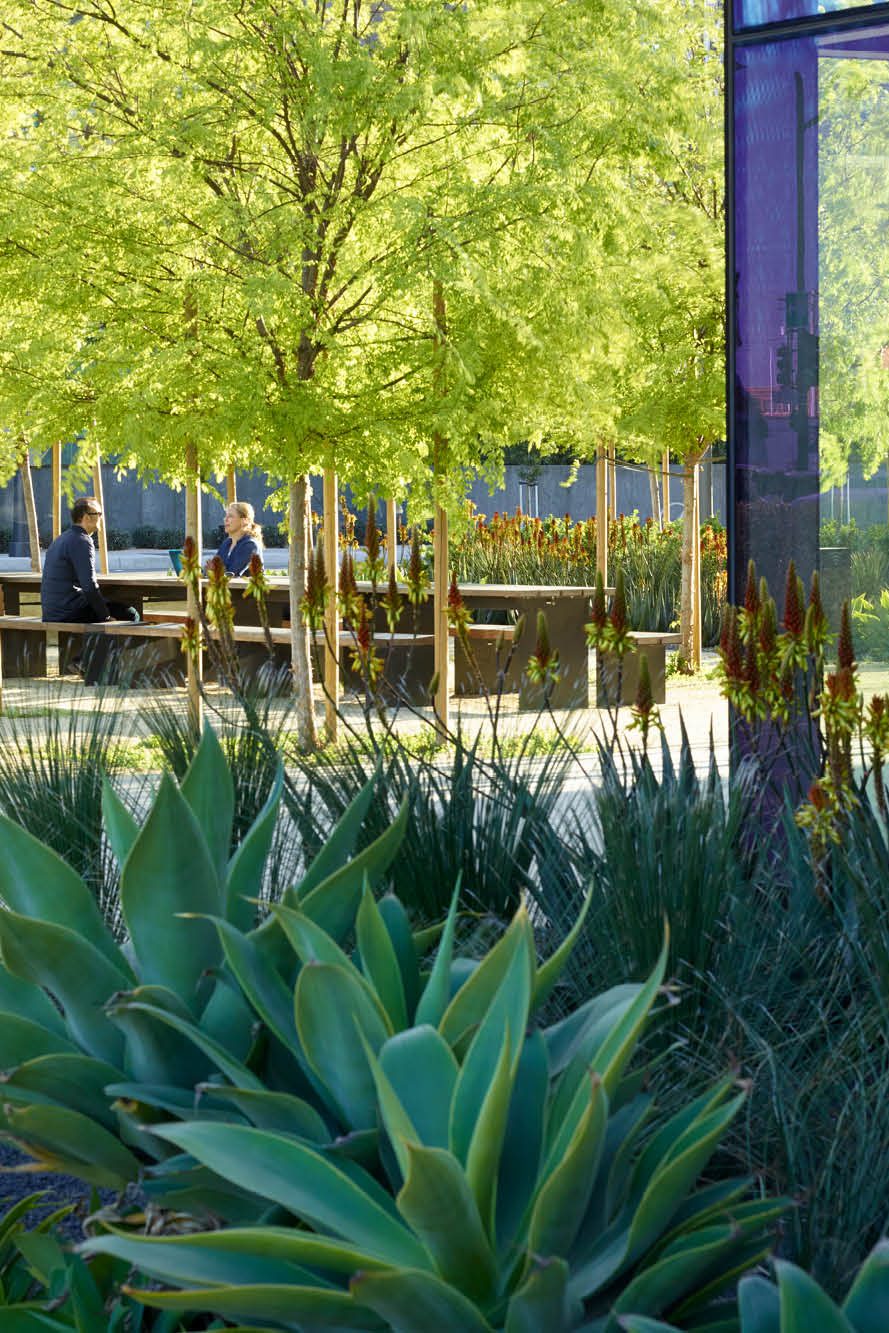 Connecting campus communities
Mission Hall: Global Health & Clinical Sciences Building
ACLA was part of the team that won the competition to design a new faculty office building on the UCSF Mission Bay Campus. Occupying a one-square-block parcel across the street from the UCSF Medical Center at Mission Bay, the project includes a 300,000-square-foot, L-shaped building and a temporary parking lot (the site of another future building).
The landscape design incorporates a number of usable outdoor spaces while creating strong connections to the campus and the greater urban context. Stone walls and a bosque of ginkgo trees mark the intersection of the major thoroughfares of 16th and 4th Streets, leading into a streetscape plaza that activates the edge along the south side of the site.
Between the street and the building, strong linear elements interweave to articulate a series of garden and courtyard spaces that blend seamlessly into one another, providing areas for outdoor dining, studying, and gathering while allowing clear circulation through the site.
In addition to these spaces, the project includes an arcade along 4th street adjacent to an existing city sidewalk; a new sidewalk, planting and street trees along Campus Lane to the north; and a connective passageway along the east side of the building.